---
How Shoe Sensation Grew Text Messaging Subscribers by 523% Over Six Months
Shoe Sensation, a leading shoe retailer uses Attentive to drive in-store traffic, keep their customers in-the-know about current product collections, and to promote exclusive new releases
About
With a newer e-commerce website, driving traffic and conversion was Shoe Sensation's top priority. While they had been using a varied marketing mix—including email, social media, and traditional print circulars—they wanted to find new ways to effectively reach customers. . Challenge Partner with Attentive to grow a text messaging subscriber base. Create a new marketing channel to reach shoppers in an immediate and direct way, resulting in increased website traffic and conversions.
Solution Partner with Attentive to reach Instagram followers and encourage them to opt in to Anthropologie's text messaging program via Instagram Stories swipe-up.
Anthropologie's Strategy with Attentive Shoe Sensation drives opt-ins for their text messaging program by using Attentive's "two-tap" sign-up solution on their mobile website, as well as desktop sign-up creatives. The Attentive team helps design and customize these sign-up creatives. After a subscriber signs up for texts, they receive an automated series of welcome messages that introduce them to the brand while providing a coupon code for their next purchase. Performance with Attentive: Over a 6-month period, Shoe Sensation grew text messaging subscribers by 523%. Overall, the brand has seen a 15x ROI since implementing a mobile messaging channel with Attentive. Shoe Sensation has also implemented a cart abandonmen campaign that sends a series of text messages to subscribers reminding them of the items they left behind. One is sent 30 minutes after abandonment; the second is sent one day after. This campaign has driven 43%+ CTRs and 11%+ CVRs. As for future ways to scale its text messaging program, Shoe Sensation plans to use more of Attentive's advanced audience segmentation tools to add even more layers of personalization to their campaigns and automated messages. "We're very excited about the possibilities," said Stein.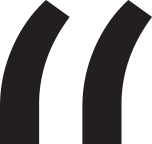 Our SMS channel will soon have more opt-ins than our email database. And with text messages being read within minutes compared to hours for email, it makes it all the more beneficial when getting the word out in a fast-paced, highly competitive retail environment.
Shoe Sensation's powerful revenue-per-message
subscriber growth (6 months)
CTR on cart abandonment reminder
Exclusive Offer

Request a customized demo with a product specialist to start your

30-day free trial