✨ Success Spotlight
---
How Solstice Sunglasses Used Mobile Messaging to Convert Busy Holiday Shoppers
Luxury sunglasses retailer Solstice Sunglasses relied on mobile messaging from Attentive to reach busy holiday shoppers and make it as easy as possible for them to make a purchase.
Solstice Sunglasses, a luxury sunglasses boutique, wanted to launch a new performance marketing revenue stream that could act as both a customer acquisition and retention channel.
"It was important for us to find a solution with easy implementation and dedicated support. We were able to get started with Attentive in just two days," said Solstice Sunglasses. "We're very selective with our partners and need them to be the best of the best because we rely on them to help steer us in the right direction."
Starting on Thanksgiving, Nov. 22, through the following Thursday, Nov. 29, luxury sunglasses retailer Solstice Sunglasses sent eight text messages to shoppers. That week, 17% of consumers who received a message clicked on it to visit the link, and 5.8% of consumers who received a message went on to make a purchase. Text marketing was the third-largest conversion channel for SolsticeSunglasses.com during that time period.
For Black Friday, Solstice sent a message that included an image and promotion code and offered a free gift with purchase. For Cyber Monday, they sent a similar message with a large image to grab attention, plus a 30% off discount and a free gift. Those messages had a 20% click-through rate and an 8% conversion rate.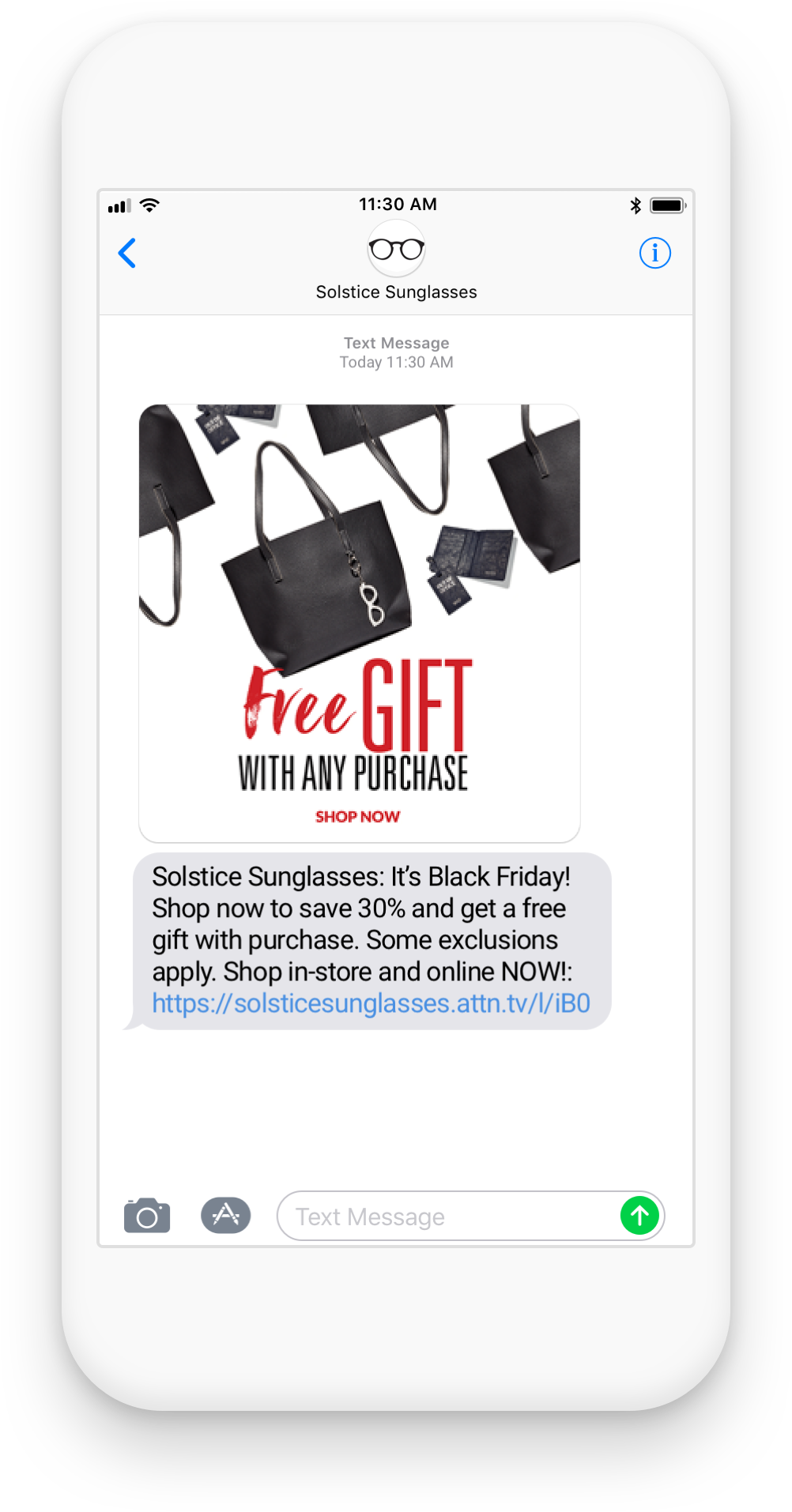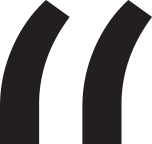 People are always on their phones, so creating a mobile messaging channel seemed like a no-brainer for us. With Attentive, the 20x+ ROI number speaks for itself on how effective this has been. There is so much opportunity for us in 2019 to make what's already 'big' even bigger.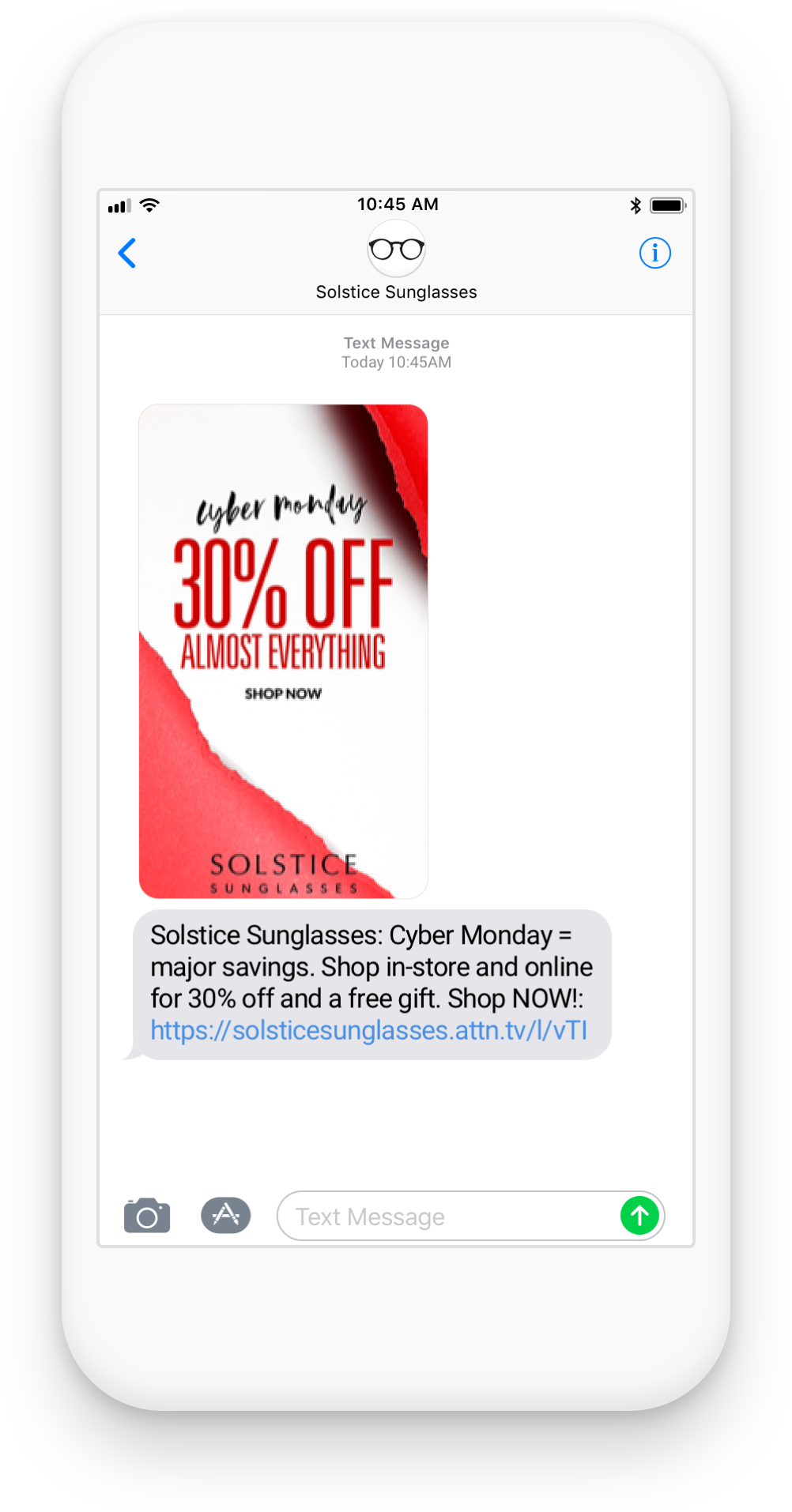 Solstice's Mobile Messaging Outside of the Holiday Season
The brand drives opt-ins for their mobile messaging channel using Attentive's "two-tap" sign-up creatives on their mobile website. They also encourage opt-ins from omnichannel shoppers by placing "text-to-join" signage in their stores.
Solstice Sunglasses rewards their mobile messaging subscribers with exclusive offers—whether time-sensitive updates or first access to their Friends and Family sale—creating a "VIP" feel.

"People are always on their phones, so creating a mobile messaging channel seemed like a no-brainer for us," Solstice Sunglasses said. "With Attentive, the 20x+ ROI number speaks for itself on how effective this has been. There is so much opportunity for us in 2019 to make what's already 'big' even bigger."
Solstice Sunglasses: Results during the week of Black Friday and Cyber Monday